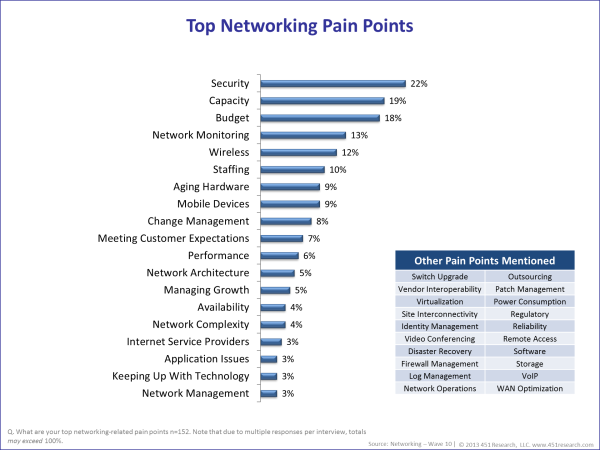 TheInfoPro, service of 451 Research, released latest network technology study, indicating strong budget for network projects in 2013 and 2014. Here are the statistics:
40% of network managers increasing their overall spending.
64% report having campus-wide rollouts in place and 6% rolling it out in short term.
75% of enterprises reportedly having rolled 10 Gigabit Ethernet at network core.
Read press release, Security is the Top Issue for Network Managers According to New 451 Research Study from PR Newswire