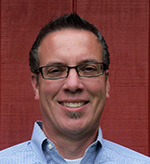 By: Guest Blogger, Steve Tyson, Director of Northeast Field Operations, EarthLink
Through the application of what I deem as four key best practices of infrastructure management, EEC helps us meet the challenges we face and enables us to better serve our customers.As a business quickly grows, it can become increasingly difficult to maintain order, while trying to meet one's business goals. EarthLink's core model is driven by its dedication and goal to deliver and care for its individual customers. With multiple sites and different types of infrastructure equipment from different vendors, it is a challenge to ensure that our facilities are well-maintained as we progress forward to achieve our goals.
Have one number to call. As we have many moving parts in our mission-critical portfolio, having "one number to call" is more than a convenience – it increases site reliability and improves long-term cost-effectiveness. In contrast, working with disparate systems and multiple service providers introduces complexity, requires more time to manage, increases costs and yields service inconsistencies. Also, a single-point-of-contact provides us with a more unified response to issues. In emergency situations, this minimizes the risk of downtime.
Have someone in your corner. For EarthLink, proactive preventative maintenance has greatly reduced the risk of downtime – saving us money, time, manpower and our industry reputation. A partner that continually monitors equipment, takes initiative to offer recommendations on equipment repairs or replacements before there's a problem is acting in your own best interest. It also helps with capital planning and justifying capital expenditure, internally. Long term, this reduces service costs and optimizes site performance. Having someone in your corner, whether troubleshooting, conducting site assessments, or proactively making equipment replacement recommendations allows you to focus on your business.
Think holistically. A service provider that specializes in a particular type of equipment or service has a fairly focused offering. In contrast, a partner that offers expertise in multiple trades and employs an integrated approach to infrastructure maintenance services brings a lot more to the table. This kind of partner shares your view of mission-critical infrastructure – as a single, interrelated system. Their specialization is a whole site, not just a component of a site. Through this holistic approach to maintenance services, EEC provides EarthLink with enhanced reliability, performance and value throughout the entire lifecycle of our facilities.
Mission-critical experience. Leveraging almost three decades of experience and expertise, EEC has provided EarthLink peace of mind that our Point-of-Presence (POP) and switch sites are well maintained under the care of experienced mission-critical experts. EEC's customer portal, called Infrastructure Manager, helps EarthLink monitor our equipment and service history. EEC also leverages years of equipment performance data to proactively maintain and repair our infrastructure equipment.
At EarthLink, we ultimately view EEC not as a provider, but a partner who keeps our best interests in mind at all times. Since 2006, EEC has been maintaining mission-critical HVAC, UPS and generator systems in all but two of our sites in the Northeast and Midwest regions. EEC leverages an incredible level of knowledge, skill and experience that helps our facilities run effectively, while maintaining network stability in all situations. With the ability to contact real people whenever needed, we trust and rely on EEC with all types of critical infrastructure, and are confident that their insight and expertise will propel our business securely into the future through careful and proactive planning and maintenance methods.