By: Kevin O'Brien, President, Mission Critical Construction Services Division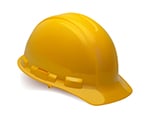 Electronic Environments Corporation (EEC) has expanded its team to include three additional critical hires including: Mike Walsh, Technical Services Manager, Mission Critical Construction Services; Robert Hoffmann, Project Executive, Mission Critical Construction Services; and Scott Willard, Northeast Region Senior Project Manager/Construction Manager, Mission Critical Facilities Services. As EEC continues to make strides within the data center community, this expansion will advance its legacy of innovative and superior service in mission-critical facility design, build and maintenance services during a time of increased demand.

Through these latest additions, EEC seeks to enhance its unique, holistic approach of Mission Critical Lifecycle Services (MCLS). MCLS offers data center professionals a homogeneous approach to data center infrastructure that enables simplified management and tackles the evolving challenges of data center operators. EEC's new team members include:
Mike Walsh, EEC's new Technical Services Manager for Mission Critical Construction Services joined the team in April to assist in development of the latest Technical Services Division. Boasting previous experience with the New England Center for Excellence for Gilbane Builders, and Structure Tone Mission Critical, Mr. Walsh has worked with EEC's Mission Critical Construction Services President, Kevin O'Brien since 2001, driving compliance of more than 10 data centers. As technical services manager, Mr. Walsh's primary objective is to set the standards for critical infrastructure construction including all pre-construction tasks.
Robert Hoffmann joins EEC as the Project Executive for Mission Critical Construction Services, overseeing the development of the project management team alongside strategy, systems, controls and performance. A former Senior Project Manager at CBRE and Skanska USA, Mr. Hoffman brings to EEC extensive experience and success as a project management professional. Additionally, while working with the technical services team with Structure Tone, Mr. Hoffman functioned alongside Kevin O'Brien for over nine years focusing on its mission-critical efforts. With Mr. Hoffman's assistance, EEC hopes to continually meet its goal of providing superior service quality, delivery performance, and overall customer service excellence.
EEC's newest Northeast Region Senior Project Manager/Construction Manager for Mission Critical Facilities Services, Scott Willard, joins theEEC team in development of project scopes and pricing and management of project schedules, while creating and maintainingEEC construction standards and overseeing quality control of projects. Mr. Willard previously served as Senior Project Executive for the construction division at Tocco Building Systems, overseeing operation and maintenance of client electrical systems while spending over 20 years developing unique approaches to reducing operational costs.
To learn more about how our latest team additions will support EEC's mission of providing the highest quality in mission-critical facility services, visit this page.