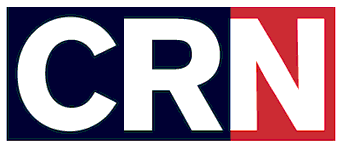 At Electronic Environments Corporation (EEC), we consider ourselves to be the industry experts when it comes to the planning and construction of mission-critical facilities. With proven methods, we have sought to not only assist data center operators with our services, but also to educate the industry on future trends including energy technology, cloud-based infrastructure, network virtualization and more – and the market is taking notice.
Last month, EEC was recognized among the 20 Designers and Builders within the mission-critical facility industry in CRN's Data Center 100. This list of the top companies is designed to help businesses discover the true experts in the field and ensure the overall efficiency, scalability and success of their facilities. Encompassing companies that exhibit a high level of innovation, technological capability and strong market presence, EEC is honored to be included among the best this industry has to offer.
This recognition comes on the heels of one of the most significant developments in EEC history: NTTF FACILITIES, INC.'s announcement of its investment and support of our mission. As a leader in the design and construction of state-of-the-art information facilities, NTTF's investment in EEC will amplify customers' experience through maximized performance and enhanced service offerings. EEC has spent the last three decades assisting our customers in reducing service costs and achieving critical objectives such as availability and Power Usage Effectiveness (PUE) targets, and with support from NTTF and its numerous resources, EEC can now accelerate our offerings to expand benefits for customers.

This honorable tribute by CRN further solidifies EEC's market position as data center experts. By maximizing efficiency and helping clients prepare for the future, we have a long history of proven success through our unique holistic method of data center planning, design, construction, operations and maintenance, and assessment. To learn more about EEC and our Mission Critical Lifecycle Services (MCLS)™, please visit www.eecnet.com.