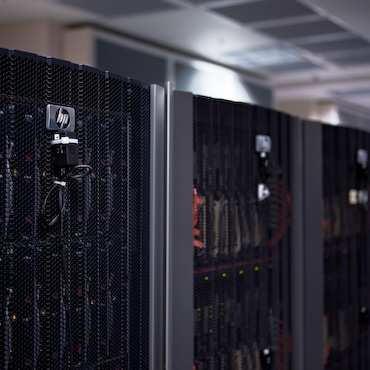 Is your data center operating at peak performance?
Are you concerned about heat loads and power availability?
Now is the time to take a proactive approach to managing your data center's power and cooling.
Electronic Environments Corporation (EEC) can help. We would like to offer you a free Level 1 Data Center Assessment. What will you get with this free assessment?
A Data Center "Health check" - Non-invasive, simple, and easy to understand overview of the data center power and cooling infrastructure operating conditions (performed during normal business hours); this includes:
Review general data center conditions
Note areas of excessive temperatures
Status of power and cooling utilization
Review of maintenance procedures and practices
A simple, easy to read report with findings and recommendations to improve your data center infrastructure maintenance programs.
Don't wait. Taking advantage of the Free Level 1 Assessment, you will be entered to win a Free Comprehensive Level 2 Assessment worth $10,000. This assessment provides room scale power and cooling capacity and utilization information, as well as, rack level cooling analysis using airflow management and infrared thermal imaging.
Why EEC? With over 27 years of experience, we understand the critical nature of your data center operation.EEC's professional data center services group provides consulting, engineering, construction and management focused exclusively on mission critical infrastructures.
Our assessments are performed by the experts in this group who have years of experience working with mission-critical cooling and power systems.Ask us about the financial assistance available for energy efficient projects in data centers.
To sign up for the free assessment – please contact Terry Carter at (508) 229-1404, or email tcarter@eecnet.com.