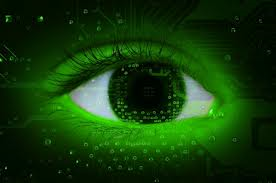 Electronic devices are designed for both function and fashion. Data is stored and analyzed in the cloud. Users can then download these insights from the cloud anywhere and at any time.
4,000 people were surveyed. One in three said that these devices have helped their career development.
"We are at the beginning of massive mainstream uptake of wearable devices, with the launch of Google Glass set to further boost adoption."
~ Robert Scoble, Startup Liaison Officer and Technology Evangelist at Rackspace.
The research finds that:
* 18% of UK and US respondents have actually used wearable technology
* 50% from the UK and 59% from the United States believe that wearable tech helps them feel more in control of their lives.
* 63% of UK and 71% of American's surveyed stated that wearable technology has improved their lives
* 82% of American and 71% of British users believe that these cloud-powered devices have "enhanced their lives."
* One in three in both the US and UK believe that wearable technology has helped their career development.
The study, "The Human Cloud: Wearable Technology from Novelty to Productivity," was commissioned by Rackspace in association with the Centre for Creative and Social Technology (CAST) at Goldsmiths, University of London.