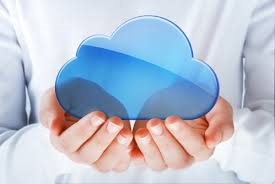 Analysts James Staten, John Rymer, Vivian Brown and Phil Murphy interviewed 28 developer organizations published in "Forrester Wave: Enterprise Public Cloud Platforms, Q2 2013." IaaS (infrastructure-as-a-service) and PaaS (platform-as-a-service) options for developers were considered.
* A variety of providers were considered. PaaS platforms included Salesforce.com's Force.com, Microsoft's Azure and Google's App Engine, and runners-up IBM, Rackspace and Verizon Terremark.
* Public cloud suppliers included SoftLayer, CloudBees, Cordys, EngineYard, GoGrid, Miosoft and Mendix.
* Developers who want quick turnaround on applications value graphical development environments with automated processes working beneath them.
* Developers are working in Ruby, Javascript, PHP or Python or other dynamic, scripting languages and want a platform that supports rapid development.
* Microsoft, Google App Engine, Force.com, Heroku and EngineYard to varying degrees are such platforms.
* "Coders" want to generate complex business logic in reliable and fast-running code and do not wish to set up, configure and manage infrastructure. They like cloud platforms that offer them the tools they wish to use, such as Microsoft's Azure, Google's App Engine with Python programmer orientation, IBM's SmartCloud with Rational and WebSphere developer tools, and others.
* Coders can change their applications and perfect them, with many deployment choices made by the development platform.
* DevOps pros want configuration control when they need it. They are seeking optimized, modifiable production applications and might want to configure the database to work with the application, not receive a standard database service.
Forrester Rates Public Cloud Choices For Developers from Information Week