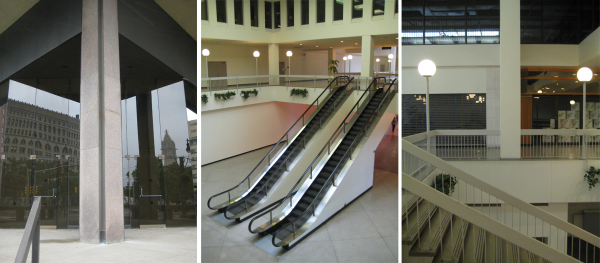 Real estate previously occupied by retail had been retro fitted for data center space.
Today, many of the former storefronts are region's biggest data centers with racks of servers. For example, underperforming malls in Baltimore, Indianapolis and Pittsburgh are being converted into server storage facilities.
An increasing number of companies are leveraging colocation space at these sites. They have more flexibility with real estate.
Buffalo's Main Place Mall, two-story shopping center, was built in 1969. A department store closed in 1995, the mall began to lose stores at a fast pace.
This trend started back in the early 2000s. Read here Global Innovation buys San Jose complex for $36.5 million from Silicon Valley Business Journal
The Data Center Next Door from The Atlantic Cities