This week EEC's Jim Stark led a webinar presentation with utility partners ConEdison, NationalGrid and NSTAR.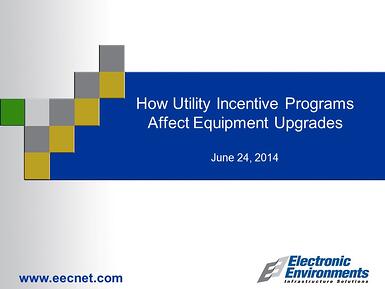 Mr. Stark began the presentation by framing the impact that older equipment can have on data center operations before exploring best practices associated with upgrading or replacing critical infrastructure equipment.
Representatives from ConEdison, NationalGrid and NSTAR then highlighted how incentive programs can shape these upgrade decisions. Each utility provided an overview of their incentive programs and shared field examples and case studies of how the programs can dramatically reduce capital expenditure for new equipment, shorten the payback period, increase project ROI, and improve energy efficiency.
Visit EEC's Resource page to view the 30-minute video!