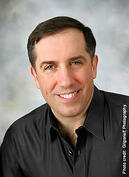 EEC clients that run efficient, reliable data centers tend to have one thing in common: Management buy-in.
An important step towards gaining management buy-in is education. Dr. Jon Koomey, Datacenter Dynamics and Heatspring have teamed up to provide an online course "Data Center Essentials for Executives."
A frequent speaker at industry events such as the Uptime Institute Symposium and Data Center Dynamics Converged, Dr. Koomey is an industry expert on data center energy efficiency. He is also a Research Fellow at the Steyer-Taylor Center for Energy Policy and Finance at Stanford University.
"Data Center Essentials" is offered November 10 to December 12, 2014 and February 9 to March 27, 2015. A The course objectives are to give attendees insights, tools and best practices used at leading companies like eBay and Google that have moved their IT organization from a cost center to a profit center.
For more information, please visit the "Data Center Essentials for Executives" web site on http://goo.gl/K4kJG2
Information on the instructor, Dr. Jon Koomey, can be found on http://www.koomey.com/